You may be looking for similarly named products!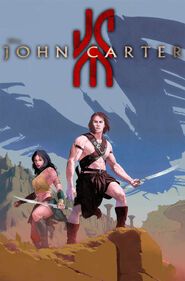 John Carter: World of Mars is a prequel comic to the Disney's film, the first issue released in October 2011 by Marvel Comics. It is written by Peter David, with the art being done by Luke Ross. The series spans four issues and was collected in a trade-paperback which was released in February 2012.
Release Date : November 9, 2011
Release Date : October 12, 2011
Release Date : December 14, 2011
Release Date : January 18, 2012
External Links
Edit
Community content is available under
CC-BY-SA
unless otherwise noted.