"Water built it. Lack of water spelled its doom."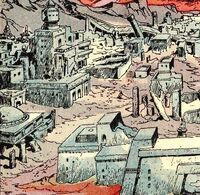 Horz was once the great seat of martian culture and learning, widely it is considered a dead city but the city holds secrets. At the heart of Horz is a hidden city containing the last struggling survivors of the Orovars.
Community content is available under
CC-BY-SA
unless otherwise noted.